Round Travel is an Independent Travel Agency, that celebrated 30 years of Business in 2016.
Based in Eltham, the Staff at Round Travel can handle all your travel requirements.
We can organise Domestic and International Travel from Economy to First Class, including Airfares, Accommodation, Transfers, Day Trips, Cruise's, Car Hire, Rail Travel, Entry Tickets into Major Tourist Sights, All types of touring from comfort to Adventure, Small, Independant or Larger Groups and also advise and issue your Travel Insurance. We can assist you in Visa information, and assist you in obtaining your Visa's. We have a number of Corporate Clients that we service and organise travel for all their staff and have organised travel for their corporate events arranging travel for large groups Including Airfares, Accommodation and Transfer to the events.
Over the years we have also arranged travel for Sporting Groups.
We have association with Airlines and Wholesalers, who regularly update us on their latest deals .
All trips are personalised to the travellers personal request. We pay attention to detail to ensure that your holiday runs smoothly. We try and befriend our customers on Social Media Platforms, so access to us is Easy in an Emergency, and ensure that we have passengers contact details whilst they are away.
There have been so many changes in the Travel Industry over the 30 years that Round Travel has been operating. The biggest of late being the deregulation of the travel industry. Round Travel has been an member of AFTA ( the Australian Federation of Travel Agents ) and is now also an accredited member of ATAS Scheme that sets benchmarks of quality in the travel industry
Round Travel has aligned itself with the Independent Travel Group. This allows us to get great prices for Airfares, Tours, Accommodation and Special Holiday Packages. They also offer us professional support and guidance.
Round Travel is Owned and run by Maria Vavala, who has been consulting for over 30 years, Maria is helped by Brianna White as a Consultant.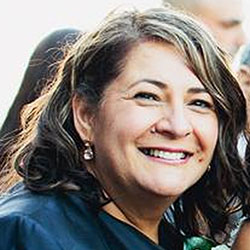 Maria Vavala
I arrived in Australia aged 5 from my home town in Sicily Italy. As a child of an immigrant family, I longed for my family in Sicily and have always dreamt of returning. This made me aware of other countries, cultures and destinations. I worked out that planes can take you from your comfortable home to all corners of the world.
In 1986 after the birth of my first child, I was asked to book a trip for a friends mum. It was at this point that I decided to open my own agency Round Travel and started working from home.
In 2012, the work load became too much for one person. I moved to Suite 6 / 23 Dudley Street Eltham, where I now have staff to assist me with bookings.
My main core of business was always word of mouth referrals and passengers always came back to me for their next holiday. Happy with the price and service that was received from Round Travel. Many of my customers have been travelling with me for over 20 years and have passed my number on to their friends and associates.
My love and passion has always been Italy, but over my career, I have organised trips to many destinations world wide – Europe – Russia – Scandinavian Countries – Asia – Middle East – Africa - Pacific Islands– Unites States – Mexico – South America .
I have been Lucky enough to Visit many of these places myself – Italy including Rome, Florence, Venice, Amalfie Coast ,Calabria and Sicily. Then also France , Spain, Malta, United Kingdom, Switzerland, Dubai , USA , Canada, Singapore, Malaysia, Vietnam, Bali, Thailand, Fiji, Cruising the great Barrier Reef and the Fijian Islands, and of course Many places in Australia. I can offer clients first hand knowledge and experience.
I am an honest, experienced consultant who pays attention to detail to ensure that your holidays are perfect for you.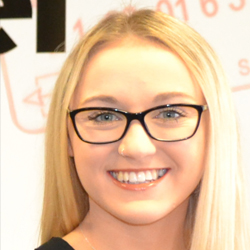 Brianna White
Brianna has been in the travel industry for two years now. Brianna completed her travel and tourism through Jetset Training College where she was awarded Dux of her Class. Brianna has a passion for travel, travelling extensively through South East Asia and hopes to extend this and explore more continents within within the next few years. Bri has a love for the industry and working alongside like-minded people and creating amazing experiences for her clients.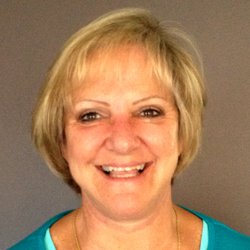 Janice Weinstock
Born and bred in South Africa and then lived in New Zealand for 9 years before landing on the shores of Australia. My career started after school and spans many decades. In all the years the passion to plan holidays and have customers enjoy memorable experiences has never waned.
Personally I have visited all the countries of Western Europe, Turkey, Israel, UK, Ireland, Scandinavia, Russia, North America, Mexico, several South American countries, the Pacific Islands, India, Thailand, Vietnam, Taiwan, Japan, Morocco, Mauritius and have travelled extensively in my 3 "home" countries. On the cards for 2020 is Eastern Europe. Cruising is my favourite mode of travel - have been on the oceans, the seas and the Danube river. Cruises are relaxing and indulgent.
Come in for a chat and let me see how I can make your dreams a reality.